The Stretch Lady
Ann Frederick is the creator of Fascial Stretch Therapy. In the early inception of FST, she traveled to the 1996 Olympics as the Flexibility Therapist for the wrestling team. The results spoke for themselves: they won the most gold medals than they ever had! After she came back, she did research on her stretching method at ASU in which she put her then-called A&F/PNF technique to the test. She analyzed the different stretching methods at the time and compared them to the use of PNF and her specially designed table using restraints. The study contributed important knowledge on the physiology of flexibility and showed significant increases in the areas being tested. It studied the unpopular subject of flexibility, which has only been looked at after injury.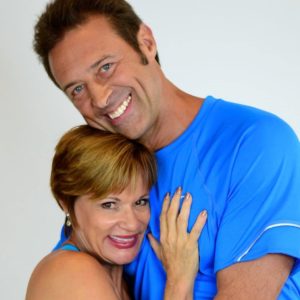 Her Olympic experience and research study using her newly developed technique was only the beginning, as Ann continued to create what would later be known as Stretch to Win Fascial Stretch Therapy (STW-FST). As the technique advanced, she partnered (literally) with Chris Frederick to enhance her technique and her life! Chris is a licensed physical therapist who brought a unique manual therapy background to the technique. They have been advancing the technique even to this day!
New Beginnings
The Stretch to Win clinic was open for about 20 years before they decided to close it and open the Stretch to Win Institute in 1999. It will be the 20-year anniversary later this year! Their mission statement still rings true to this day:
The STW mission is to provide the best education, training, post course support and opportunities available for professionals in medicine, health, therapy, fitness, and sports.
The switch in focus from clinic to an educational institution was motivated to give fitness and health professionals access to the best flexibility research; knowing it is often overlooked by both fields.
Stretch to Win is a place of heart and learning. You will grow in more ways than you would ever think. It goes above and beyond to give students the best possible experience, so they will give their clients the same. It truly is an FST Family, and I am humbled and happy to play a small role in the Institution's development.
Bibliography
Frederick, A., Frederick, C. (2006) Stretch to Win. Champaign: Human Kinetics.
Frederick, A., Frederick, C. (2014) Fascial Stretch Therapy. 1st ed. Pencaitland, Scotland, UK: Handspring Publishing Ltd.
https://stretchtowin.com/page/AboutSTWI
Image credit
https://stretchtowin.com/
https://www.facebook.com/StretchToWinInstitute/